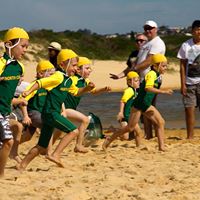 Nippers starts back January 13th!
HAPPY NEW YEAR EVERYONE!
NCCSLSC is looking forward to seeing all Nippers and their families back on the beach this coming Sunday January 13th!
The forecast looks great and the second part of the season promises to be full of fun both on the beach and in the water 🙂
Check out Hodgie's Page HERE for up to date Nippers news and notifications (and some really bad Dad jokes!)!
See you on the beach!