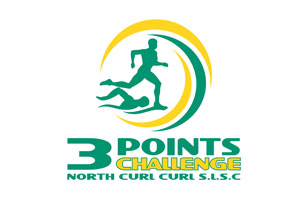 2020 True Protein 3 Points Challenge & Ocean Swim
It is with much regret that due to COVID restrictions we have decided to postpone this years event, until such a time that restrictions are lifted.
We have held off as long as possible to make this decision in the hope that this years event could still go ahead, however it is not to be, your safety has always been most important and with COVID we simply don't have an option.
True Protein and Fit for Dreams have been tremendous supporters of our events and for their support we can't thank you enough!
To everyone of you who has raced previously in one or many of our events over the past 16 years, the members of North Curl Curl SLSC say a massive THANKS and hope to see you all again on Saturday 4 December 2021 (although who knows we may put one on in March/April 2021 if we get the green light sooner).
Stay safe and keep training!
Regards,
3 Points Organising Committee
Nth Curl Curl Surf Life Saving Club
True 3 Points Challenge
400m swim/1500m run/300m swim/1500m run/200m swim/3km run
A series of 3 Ocean Swims, swimming at North Curl Curl Point 400m, South Curl Curl Point 300m and Freshwater Point 200m, connected by a 1500m cross country run from North Curl Curl to South Curl Curl then a stunning 1500m boardwalk/coastal run around the headland into Freshwater Beach and undertaking the final swim. Competitors charge 3km back to North Curl Curl Beach via pathways, cross country and calf burning soft sand running, finishing at North Curl Curl Beach.
THANK YOU TO OUR SPONSOR
True Protein provides a range of premium nutritional supplements and health foods for fitness enthusiasts. Products are clean, all natural protein supplements developed by experts to give your performance the edge. Click here to learn more.