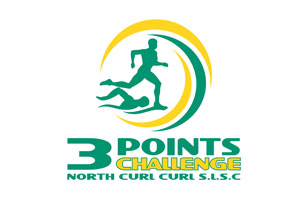 3 Points Challenge and Mile Ocean Swim
SATURDAY 3rd December 2022
Whether you're a traditional ocean swimmer or you're looking for more of a challenge, there's something for you. If you're super keen, you can warm-up for the True 3 Points Challenge with the True Mile Ocean Swim for only an extra $10!
The True Mile Ocean Swim (1.6km), is held in front of the surf club at the northern end of the beach.
The True 3 Points Challenge takes you on a journey south from the surf club and incorporates three swims, or 'points', the first at North Curl Curl, then South Curl Curl and then finally at Freshwater, before a 2.5km run home to the finish.
3 Points Challenge Course information
THANK YOU TO OUR SPONSOR
True Protein provides a range of premium nutritional supplements and health foods for fitness enthusiasts. Products are clean, all natural protein supplements developed by experts to give your performance the edge. Click here to learn more.