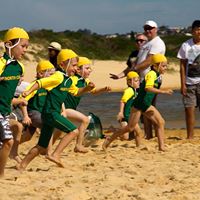 NIPPERS BEGINS THIS SUNDAY!
Summer is almost here and Nippers Starts this Sunday October 14th!
First however we need all U8 and above Nippers to complete a mandatory pool swim and float. For safety in the water we need to know each child's capabilities before water activities are undertaken. Once completed, the Water Safety to Junior Member ratio is 1:5. Any child not meeting the evaluation level will require a Water Safety ratio of 1:1 when involved in water activities (participation at the discretion of the Club).
This is a mandatory pool swim and float for U8 and above.
When: Friday 12th October
U8: 5:15pm – 5:45pm
U9 and Above: 5:45pm – 6:30pm
OH&S – Bring a Swim Cap
Where:
Pittwater House Heated Pool, 70 South Creek Rd, Collaroy.
Please park outside or follow the car park rules:
5km per hour speed limit
Driving in a clockwise direction only
Leave via the exit gate only
Is this the only evaluation?
For U9 and above who wish to compete at carnivals, an additional Competition
Evaluation will be held during Sunday Nippers.
For Nippers who competed last year the current evaluation is valid until the end of 2018 and there'll be an opportunity to refresh competition evaluations during Nippers prior to this date.
Can you assist with Assessments?
Let us know at:
jac-sports-admin@nccslsc.com.au