NCC NEWS – SURF TO SHORE – 28TH SEPTEMBER 2023
Hi Members,
Welcome to the new season, my thanks goes to everyone of you for your continued support and contributions to our club. Here's to a safe and enjoyable season for all!
The Red and Yellow flags went up last weekend, we have plenty of sand in our northern corner and conditions look good for this coming long weekend.
Shortly we will be taking delivery of our new side by side All terrain vehicle and new IRB hull representing close to $47,000 in rescue equipment investment. Primarily this is club expenditure with a mix of grants and sponsorship and as always we will continue to invest in the best rescue equipment possible for our patrol members.
If you are yet to renew and pay your 2023/24 membership, please do so as soon as possible.
Glenn Slater
President
---
Board of Directors 2023/24
We would like to introduce you to the 2023/24 Board of Directors
President – Glenn Slater
Director of Administration – Michael Crews
Director of Finance – Brad Higgs
Director of Lifesaving – Carmel Howard
Director of Surf Sports – Brett Jeffery
Director of Marketing – Manuela Curzon
Director of Education – Tony Tier
Director of Junior Activities – Nick Lawry
Director of Member Services – David Wymer
Director of Youth – Peta Fairlie
---
Lifesaving
Patrols kicked off last weekend – lots of happy smiling faces on the beach. Thanks to all for coming, and especially delightful to see Greg Stretton on patrol on Sunday. This long weekend we have six teams on the beach due to Labour Day holiday on Monday.
Sunday is looking to be 34 degrees, ensure you are being sun safe (sunscreen, shade, water) the beaches will be busy so be vigilant on and off patrol.
Important: Before attending your patrol, can you please renew your membership.
*Patrol hours can't be updated in Surfguard unless you are financial and in the event of an accident you are fully insured. There is the chance of not being covered if you are not a financial member.
You need to complete your e-Learning which will be available in your portal. Please look out for emails from the Education team regarding Proficiency Dates and BOOK IN for a session.
Looking forward to seeing you on the sand.
Director of Lifesaving
Carmel Howard
---
Nippers
It's time to put away the winter woollies and get your swimmers ready – it's almost Nippers season! It would be a great help if you could renew your membership as soon as possible, as this helps us with preparation for the exciting new season.
Uniforms can be bought online and picked up the first Sunday of Nippers. U6 wear the yellow cap, U7 continue to wear the green cap, U8+ wear the Club cap. Hi-vis rash vests (green or pink) are mandatory for U8+.
Preliminary Swim Evaluation is for anyone new to the club, U8s and U9s. Two sessions will be held in the warm waters of AquaCulture Swim, Brookvale on 14 October and 21 October @ 1pm to 3pm. If anyone has any concerns about their child's swimming ability, please come along so that we can properly assess them.
First Sunday Nippers Session is on 15 October @ 9am for U6 & U7, 9:30am U8+.  Look out for your age group banners on the beach and get your name marked off.
We can't wait to get the season kicked off and see you on the beach!
---
Youth
The season has kicked off and we're looking to have a season opener event soon, so please stay tuned for a date. If you have any ideas or would like to have some input please email youth@nccslsc.com.au.
For Youth members or parents please follow nccslsc_youth on Instagram. This will be a private page for a way to update the Youth members on the events and news for the club.
Looking forward to an epic season!
Director of Youth Development
Peta Fairlie
---
North Curl Curl News
With the 2023/24 season officially underway there is more news to get across to you our members.
Starting today, you'll receive our newsletter on a fortnightly basis instead of monthly, with the delivery day to be Thursday, which will ensure you have time to prepare for the weekend ahead.
Keep an eye on our socials for information.
---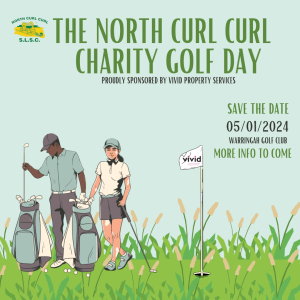 ---
Meet our sponsor True Protein – Australia's fastest growing Natural Sports Nutrition Company.
True Protein is a 100% Australian-owned, family run business selling a wide selection of all-natural sports nutrition supplements made from the finest globally sourced ingredients. Being transparent is of utmost importance to them. They believe you should know exactly what you are consuming so they ensure all ingredients are clearly labelled and they don't make any unjustified health claims.
Thank you, True Protein, for supporting NCCSLSC and the 'True 3 Points Challenge' event which will take place on 9 December 2023.
Click here to learn more about True Protein's amazing products.