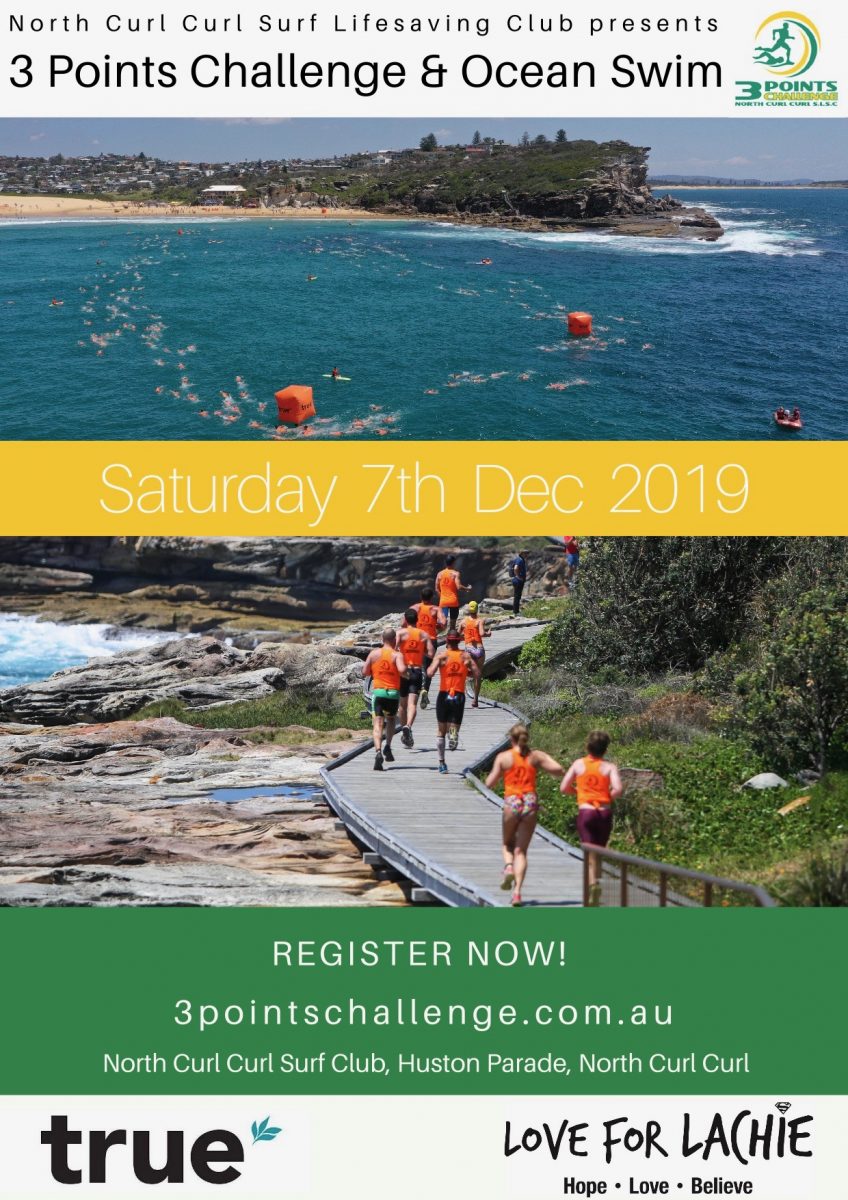 3 Points Challenge & Ocean Swim
SIGN UP NOW!
Sign up now to the Mile (1600m) Ocean Swim and/or the 3 Points Challenge!
All details about the events can be found HERE
Enter at oceanswims.com
We are also looking for VOLUNTEERS to help us out on the day – so please check out THIS LINK for time slots and the different roles and locations we need assistance in. This is NCCSLSC's BIGGEST fundraiser of the year, a GREAT community event and a lot of fun to be part of whether it is as a competitor, volunteers or even BOTH!
Any queries please email 3pointschallenge@nccslsc.com.au