NCC NEWS – SURF TO SHORE – 9TH OCTOBER 2023
I'm excited to share with you that we have taken delivery of our new side by side ATV and also a brand new IRB. Our ATV has been 50% funded by the  Freshwater Bendigo Community Bank, marking an ongoing commitment by this bank to help its local community, we at NCC SLSC have been very lucky over the years to receive significant financial support from Freshwater Bendigo.
So my ask to all our members is if you are in need of banking products or services please take a look at Freshwater Bendigo Community Bank
Last Saturday it was very pleasing to see all 4 of our IRB's out in the water for an IRB Drivers and Crew training session. We have a number of patrol members being trained under the guidance of Justin Callard, Ray, Matt Truman, Matt O'Connor and Spider. Meaning the more members who become drivers and crew the more capability our patrols have in rescue situations.
As mentioned in the last Newsletter our Aquaculture 2km Ocean Swim and True Protein 3 Points Challenge is on 9 December 2023. Team Leaders for course marshaling, water safety, first aid, transition areas will be  reaching out shortly for assistance – this is an opportunity for all members, including nipper parents to get involved in a fantastic community event, our major fundraiser,  so if you can volunteer a few hours you won't regret it. Thank you in advance!
Finally, to our Patrol Members volunteering their time to keep our beaches safe this weekend, as always a big "Thank you".
See you on the beach or in the surf!
Glenn Slater
President
president@nccslsc.com.au
VENUE HIRE
North Curl Curl SLSC is located on the beautiful sands of North Curl Curl Beach. The club house offers stunning views of the headland and the ocean, and it is just steps away from the sand. The venue is remarkable, and your guests will be impressed by the location alone.The club house has various event spaces that can accommodate different kinds of functions and events. Whether you are planning a wedding, a birthday, a cocktail party, a product launch, a conference, or a corporate day, we can host any special or corporate occasion in our venue.Our professional team will work with you closely before the event to ensure that everything runs smoothly and successfully for your function.
Please contact us and we can talk about your specific needs. Fill out the enquiry form on our website or email us at venue@nccslsc.com.au
LIFESAVING
Thanks to all our patrolling members who attended their rostered patrols for the past two weeks. Last weekend in particular was terrible beach weather but luckily we had some very committed members turn up.
Patrol Captain Duncan Grady made great use of  the lack of punters on the beach, and conducted a guided tour of the surf club for some of our newer members.  He is now taking bookings for the next tour.  Sarah Wanden organised the uniform cupboard from the shambles it had become, into a very ordered supply warehouse – please keep it that way!  Thanks Sarah and Duncan.
Please let me know if you would like to patrol on Christmas Day. We traditionally have 4 x 2 hour time slots so feel free to cover one or more of those.
Carmel Howard
Director of Lifesaving
surflifesaving@nccslsc.com.au
EDUCATION
Next Proficiency 12 November 2023
Spaces are available for 8.00am and 10.00am proficiency and must be booked through the members portal and skills maintenance completed. Go to eLearning and you will see the skills maintenance and access to the booking for proficiency. If you do not have a username and password yet, you can create one as a member.
Surf Rescue Certificate (SRC). A group has commenced training, however, we are aware that several members who are in the 13 and 14 age groups who are eligible to obtain the SRC and have still not booked into the training. Our next session will be at 8.30am on Sunday morning 12th November in the club house. It is not too late to sign up for the course and all are welcome.
The course consists of the following:
• Online theory which is in the members portal under Aquatic Rescue Surf Rescue Certificate. The manual to obtain access to the answers is under documents in the portal under PSAR35 training manual.
• Swim in a pool of 200 metres in 5 minutes or less
• CPR
• Radio operations
• Signals
• 100m Run-100m Swim-100m Run in 5 minutes or less
• Tube rescue
• Board Rescue
• Surf Awareness
Tony Tier
Director of Eduction
education@nccslsc.com.au
SURF SPORTS
Want to keep up to date on event changes or cancellations due to weather conditions?
Click here to join the NCC Yellow Squad
Brett Jeffrey
Director of Surf Sports
surfsports@nccslsc.com.au
YOUTH DEVELOPMENT
A huge thank you to everyone that attended the Youth Movie night last weekend. We had a great turn out and look forward to our next event.
We are currently taking expressions of interest for youth members to attend a day up at North Palm Beach SLSC to assist them with patrols. Let us know if this is something you would like to be involved in.
Good luck to anyone competing this weekend and a massive thanks to everyone keeping our beach safe on patrol this weekend!
Peta Fairlie
Director of Youth Development
youth@nccslsc.com.au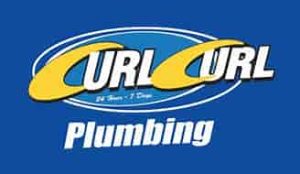 Meet Our Sponsor: Curl Curl Plumbing
Here at North Curl Curl SLSC, we're lucky to have long-time supporters like Curl Curl Plumbing. For years, they've been our steadfast partners, and we appreciate their continued support to our club.
Local Expertise: 
Shane Howison
Curl Curl Plumbing, led by local legend Shane Howison, has been servicing the area for over 20 years. Shane knows the plumbing business inside out, and there's no plumbing challenge he hasn't' encountered or a problem he and his team couldn't solve.
Committed to Excellence
One of the key principles that Shane and his team at Curl Curl Plumbing uphold is their unwavering commitment to providing the best customer experience and satisfaction. They do not take shortcuts but instead focus on delivering great plumbing solutions at a fair price. Simply put, their goal is to provide a great job for a great price, making them a trustworthy choice for all your plumbing needs.
Comprehensive Services
Curl Curl Plumbing offers a wide range of services to cater to your plumbing needs. From general plumbing maintenance to tackling blocked drains, from pipe re-lining to hot water heater installations, there's no plumbing challenge too big or small.
The 'Ultimate Plumber Northern Beaches' Guarantee
When you choose Curl Curl Plumbing, you're not only benefiting from their expertise and dedication but also their commitment to quality and customer satisfaction. They proudly stand behind their work with the 'Ultimate Plumber Northern Beaches' guarantee. For more details on this guarantee, please visit their 
website.
Your Trusted Partner in Plumbing
For any upcoming plumbing needs, emergency call-outs, or even a proactive safety inspection, please contact the team at 1300 566 292, and they will be there to provide prompt, professional, and reliable plumbing services.
Heartfelt Thanks
Thank you Shane and team for your enduring support. Your commitment to our community and our club is invaluable, and we look forward to many more years of partnership and success.Manuela Curzon
Director of Marketing
marketing@nccslsc.com.au
CLUB FITNESS SESSIONS
Members who have paid their fees for 23/24 can join fitness/strength training sessions on Monday evenings at 6pm. The sessions are suitable for all levels of fitness and abilities, Minimum age is 16 years old. Come along and ask for Sean Dean.