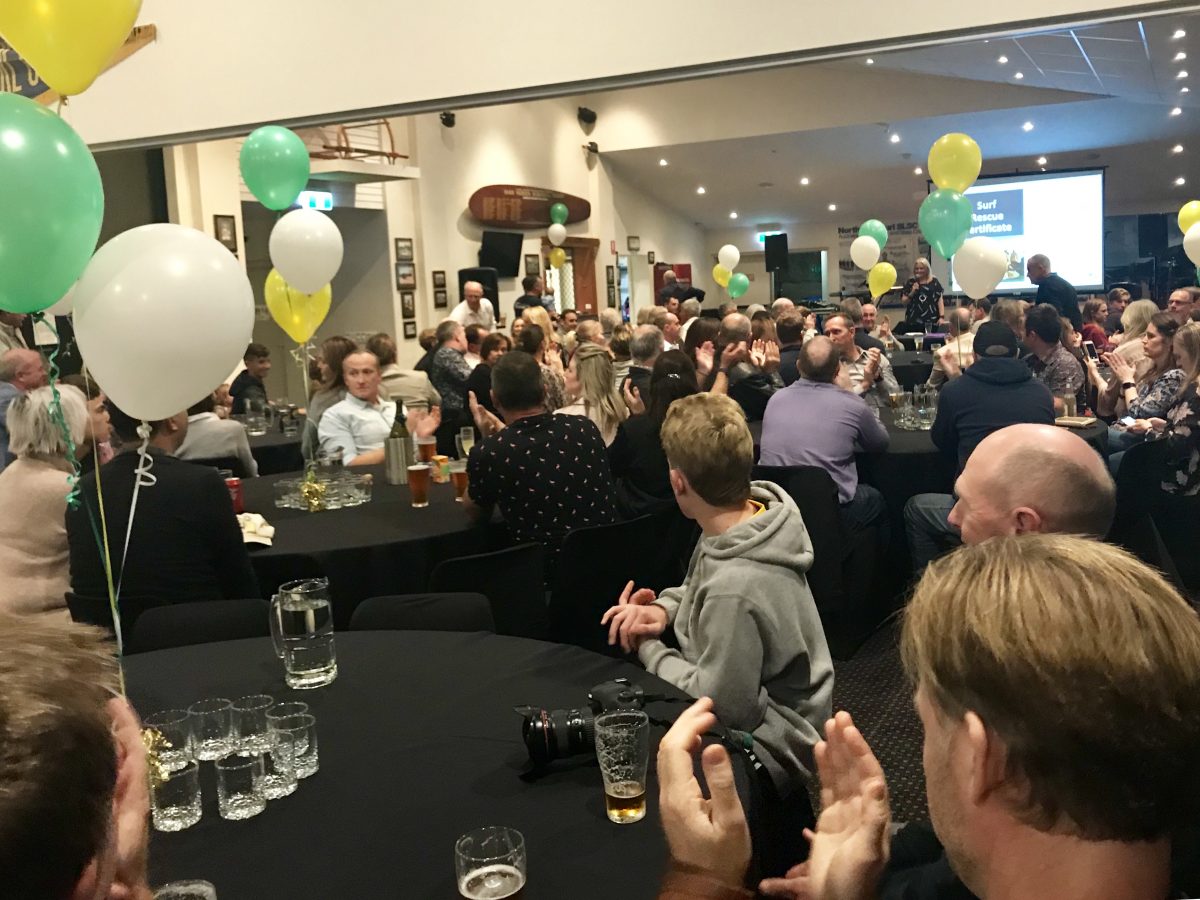 Presentation Night Awards 2019
Oh what a night! NCCSLSC was a full house on Saturday June 23rd for our Annual Presentation Night. The Awards list was long and distinguished but we got through it all with enough time to eat, drink, catch up with fellow members and hit the dance floor!
A HUGE Thank you must go to all those involved in the organisation prior to and during the night, especially many of our youth members who pitched in to serve and clear up the hall, as well as the inimitable Jim Gagen who stepped in as MC for us on the night. Thank you also to the exceptional Evergreen Music who provided live music for us during the evening.
Here are the many awards presented – Congratulations to all of those recipients and to everyone who makes our club the great community that it is. If you would like to find out more about the NCC SLSC, please look through our website and keep an eye on our facebook page and Instagram for further news and announcements.
AWARDS 2019
Best Patrol Team – Patrol 9
Best Patrol Captain – Simon Spicer (Patrol 5)
Best Patrol Persons – David Irvine (Patrol 9) and Justine Hayward-Smith (Patrol 14)
Best Sunday Senior Events Patrol – Patrol 10
Most Consistent Sunday Events Competitor – Michael Johnston (Patrol 10)
Rowers 'rower' – Max Puddicombe
Best Carnival Competitors – Henneke Wegenaar and Isaac Crews
Ian Fairlie Memorial Trophy for Best Masters Competitor – Andrew 'Big Wave' Stuart
Cadets of the Year – Georgia Hayward Smith and Lila Warhurst
Junior of the Year – Sam Heaton
MANY CONGRATULATIONS TO YOU ALL
For more information on gaining Surflife Saving quaifications to join one of our Beach Patrols, joining Nippers or becoming a cub member please explore our website or email assistant@nccslsc.com.au