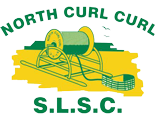 POSTPONED – 99th NORTH CURL CURL SLSC AGM
We wish to advise that the NCCSLSC AGM planned for this coming Sunday 29th August has been postponed until such time as the current Covid-19 restrictions ease and we can meet in person. This will provide a fair process allowing us to follow the correct operating procedures for holding the annual elections as per the Club Constitution.
This decision was made in the best interest of all members by the Board of Directors, following guidelines of SLSNSW, in consultation Club patrons and Sydney Northern Beaches Branch. The current Board will hold current positions in a caretaker mode until the AGM can be held in person.
We will make the 2020/2021 Annual Report available to members electronically within the next 2 weeks via email, Facebook and the Club website. The Board are also in planning to hold a virtual General Meeting (via Zoom), for all members, to present the report, relay what the coming season will look like and address any questions. We will notify you of this meeting in the coming weeks.
Also, please remember that the Clubhouse remains closed until further notice to the public and guests. Access still remains in place to the Emergency Call Out Team ONLY

Thank you for your support and understanding with this matter.
Please do not hesitate to contact us if you have any questions.
_____________________________________________________________
Notice is hereby given that the ANNUAL GENERAL MEETING will be held on
Sunday 29th August 2020 at 9:00am
Due to the current lock downs in place the Meeting will be held electronically Via Zoom. The Link and instructions for Zoom will be sent out prior to the 29th
AGENDA
Attendance Book will be based on Zoom
Apologies & Proxies
Confirmation and Adoption of Minutes: – 2020 AGM
Presentation of Annual Report 2020/2021
Presentation and Adoption of Financial Statements Year Ended 30 April 2021
Motion to Affiliate with SLSSNB (Branch)
Determination of Annual Fees
Notices of Motion

Life Membership Nomination (Glenn Slater)

Election of 2021/2022 President, Directors & Office Bearers
Election of Life Member Award Committee
Election of Honorary Members
Adoption of By-Laws
Presentation of 2020/2021 patrol awards
General Business
Proxies – If members are unable to attend the meeting and would like to appoint a Proxy, please complete the attached Proxy form and return it to reach the clubs director of Administration as per the instructions on the form. Forms can be found here
https://nccslsc.com.au/wp-content/uploads/2021/08/Notice-of-AGM-2021.pdf
David Wymer
Club President