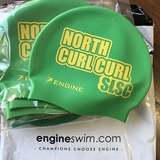 Nippers 2020 Preliminary Swim Evaluation
Swim Evaluation
For safety in the water, we need to know each child's capabilities before water activities are undertaken. Once completed, the Water Safety to Junior Member ratio is 1:5. Any child not meeting the evaluation level will require a Water Safety ratio of 1:1 when involved in water activities (participation at the discretion of the Club). We do encourage Nippers to attend the first pool session as 1:1 Water Safety is required for those not holding a current Preliminary Evaluation award.
The assessment will take 5 to 10 minutes pending numbers.
For U8-U14 age groups this is a mandatory pool swim and float
U6 & U7 are not required to attend this evaluation. We will manage your evaluation at the beach.
On the day volunteers will be asked to assist at each end of a lane
Swim caps not compulsory
Do Not Come
If you are a member of either the Yellow or Green training squad. You will be assessed at training.
If you attend a swim training squad then your coach can perform this evaluation. See swim coach approval process
If this season you are U10 to U13's, were carnival proficient last year, and prior to Christmas will swim a competition length course on a Nipper Sunday.
If you have any cold or flu like symptoms please stay at home
When
Friday 9th October 2019
Time TBA
Where
NB Swim School 9B Green Street Brookvale
Please observe all social distancing rules.
Please pay the entry fee on arrival for your Nipper. Parents and Guardians allowed to enter free.
Arrive, wait on the mezzanine level until your turn, evaluate, leave
Visit this page prior to the day for further instructions
Is this the only Evaluation?
For U9 and above who wish to compete at carnivals, an additional "Competition Proficiency" is required.
"Competition Proficiency" is achieved by either swimming around the cans on a Nipper Sunday and ensuring your Age Manager records the result -or- swimming a competition distance during Green squad training.
Nippers who were "Competition Proficient" last year have until December 31 to renew their proficiency.
Can you assist with Assessments?
On the day volunteers will be asked to assist at each end of a lane, but we would be delighted to hear from you ahead of time if you would like to help us out. Please let us know at: