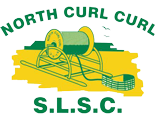 AGM – Postponed
Dear Members,
I wish to advise that the NCCSLSC AGM planned for this coming Sunday 12th December has been postponed due to unforeseen administration related challenges. This decision was made in the best interest of all members by the Board of Directors, Life members and following the guidelines from both SLSNSW and Sydney Northern Beaches Branch. 
The 2020/2021 Annual Report is currently available electronically via the club's website and can be found here: https://nccslsc.com.au/download/nccslsc-annual-report-2020/
I would like to thank all members for their support and understanding regarding this decision. I will notify all members of a rescheduled AGM date as soon as possible. 
Yours faithfully
Dave Wymer
Club President
Nth Curl Curl SLSC
President@nccslsc.com.au